Get link

Facebook

Twitter

Pinterest

Email

Other Apps
To get the lowest sale prices, earn fuel points, and download digital coupons, you will need a Ralphs Card. Visit Customer Service to sign up and receive one. Every time you check out, scan the card, or enter the phone number affiliated with the account. Visit
Ralphs.com
to register your card and ownload digital coupons that can be redeemed at Ralphs. If you lose or forget your card, you can still receive savings and fuel points by entering the phone number associated with your account.

Ralphs issues rain checks on out-of-stock items. Most stores will only issue rain checks on items that are advertised in the current sales ad. If the ad states a disclaimer such as "while supplies last," "no rain checks," or "limited quantities," rain checks will not be issued.

Rain checks must be redeemed within 30 days of the issued date and cannot be bought, sold or copied. Management has the right to limit quantities that can be purchased using a rain check or to reject the use of a rain check.
Ralphs.com
offers digital coupons. To see these offers, sign in or set up your Ralphs account and enter your card number. Most digital coupons are paperless manufacturer coupons that cannot be stacked or combined with other manufacturer coupons. Digital coupons can only be redeemed once, unless otherwise stated.
Promotional eCoupons (or store coupons) can be stacked with other paper coupons. These digital coupons are labeled as 5X store coupons. The 5X digitals will be applied up to five times in a single transaction.
Freebie Friday
Ralphs and other affiliates offer a FREE product promotion on Fridays - known as FREEBIE FRIDAYS on my blog. To get this freebie, visit
Ralphs.com
to download the eCoupon. This digital coupon also has a limit of one per shopper's card.
Catalinas can be found in different ways: shelf tag in the store, or by receiving an upcoming Catalina advertisement at checkout. Catalina machines are located at registers and dispense receipt-like coupons (after checkout) that can be used on a future purchase.

When shopping for deals that include Catalina offers, separate transactions accordingly, in order to receive the Catalinas and to pay the lowest final price. Catalina coupons can be used on any future purchase of any item, unless otherwise specified. There is no limit on the quantity of Catalina coupons that can be redeemed in a single transaction.

Catalina coupons do have expiration dates, so redeem them before the date listed on each coupon. Expired Catalina coupons and offers are not accepted or honored.
Most Ralphs stores have fuel centers close by. Fuel points are earned by purchasing items with a shopper's card. Fuel points are accumulated and can be redeemed to save up to $1.00 per gallon of gasoline. Customers save $0.10 per gallon for every 100 points redeemed. Once fuel points are redeemed, they are no longer available for use until more points are accrued.

Ralphs offers a fuel points promotion where customers can earn double, triple, or up to four times the amount of fuel points for products purchased. Fuel points are also earned on prescriptions that are filled in the pharmacy.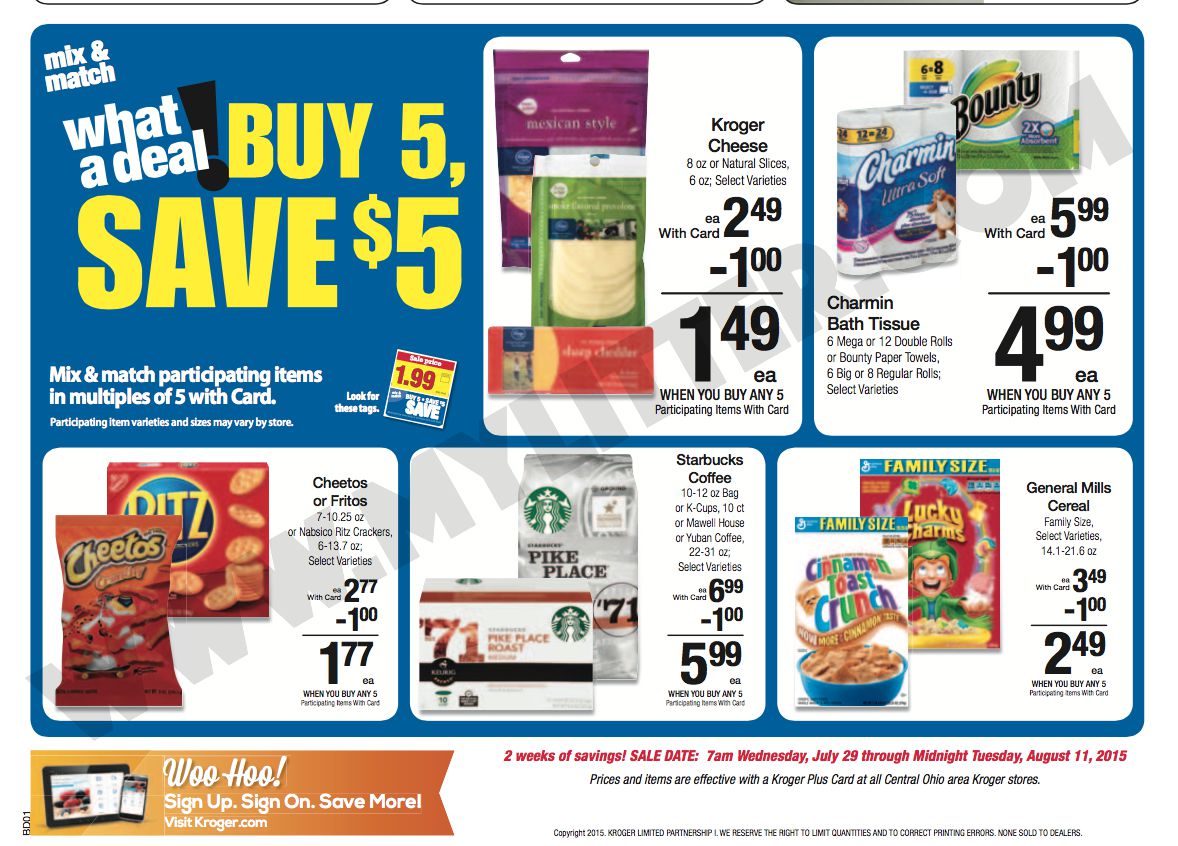 With the Mega Savings Event, you must purchase a specified quantity of included items and save a specified amount at the register. These sales typically run for two weeks. Pair printable, newspaper or digital coupons with items purchased in this promo and save even more on your total grocery bill.

Items included in the promotion can be mixed or matched. Most of the time, there are no limits in the Mega Sale promotion, but always be sure to double check.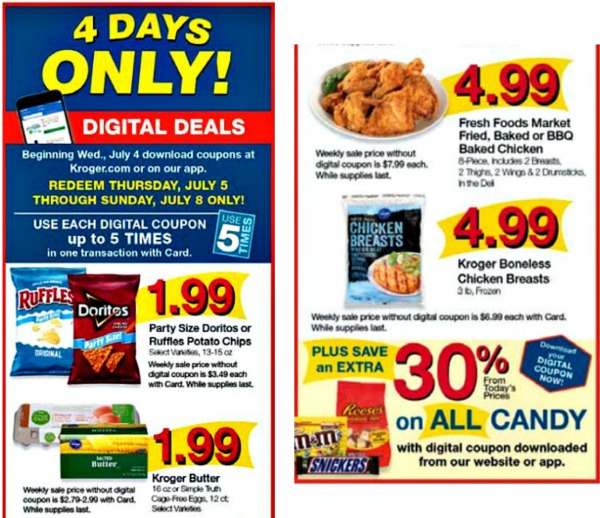 Ralphs offers a 5X Digital Savings Event, where customers can download special eCoupons that can be redeemed up to five times in a single transaction. These sales typically run for two weeks. On the second week of the sale, the digital coupons will be available for download again. 5X digital coupons are recognized as store/promotional coupons that can be stacked with other paper manufacturer coupons.
Coupon Policy
Coupon policies may slightly vary by region. Store Management has the right to accept, decline or limit the use of any coupons. Store Management has the right to limit the quantity of coupons and/or items purchased in a single transaction, by a single customer, or in a single day. This decision is made solely by each individual store manager and will vary by store.

Coupons will be limited to no more than five paper manufacturer coupons for the like products, each coupon value considered one coupon in the same transaction. Coupons will be limited to redemption from products currently on-hand at the store location.

Limit one manufacturer coupon, paper or digital, per item purchased, or as specified by limits stated on coupon. All coupons will be accepted at face value. Expired coupons will not be accepted. Items must be purchased in sizes specified on the coupon. Amount refunded cannot exceed the price of the item.
Customers who use digital coupons are required to have a valid, active Ralphs's card.
Digital coupons and offers are deducted from a customer's total purchase prior to paper coupons or any other discounts, and cannot be added back or removed once the card has been scanned. Limit one use per digital coupon, per transaction, unless otherwise specified. Digital coupons cannot be combined with paper manufacturer coupons on the purchase of a single item, unless specified within a store promotion.

5X Digital Savings Event eCoupons are store digitals that can be stacked with paper coupons. Single use digital coupons are manufacturer coupons and cannot be combined with paper coupons. Digital offers do not double. There is a limit of 150 digital coupons that can be loaded per card at any time. Digital reproductions of offers will not be accepted, such as using a mobile application to reproduce an image of an offer or coupon. The store manager has the right to accept, decline or limit the use of any digital coupon or offer.
BOGO Coupon Policy
If an item is included in a BOGO store sale and a customer has a BOGO coupon for the same product, the customer must still pay for two of the items.

For example, there will be a total of four items in which two items are purchased and the other two items are free. In most stores, BOGO items will ring up for half of the shelf tag price. This allows you to redeem two coupons; one for each item, and following the specified limits on the coupon.
Ralphs will only accept printable coupons if they scan properly at checkout. Printable coupons can never be copied, sold, or traded. "FREE item" Internet coupons can be accepted if all purchase criteria is met. Only one printable coupon per item will be accepted, meaning coupons cannot be stacked.

Printable coupons that are blurry, out of proportion, do not scan properly or appear to be altered in any way, will not be accepted. Management reserves the right to accept, reject or limit the amount of coupons or sale items purchased.

Get link

Facebook

Twitter

Pinterest

Email

Other Apps