Get link

Facebook

Twitter

Pinterest

Email

Other Apps
Whole Foods is a natural and organic grocery stores based out of Austin, Texas. It is an American supermarket chain which exclusively sells products free from artificial colors, flavors, preservatives, sweeteners and hydrogenated fats.
Being the only USDA Certified Organic grocer in the United States, the chain is popularly known for its organic selections. It has 494 stores in North America and the United Kingdom.
No more coupons?!

As of May 2, 2018, Whole Foods Coupons have retired - thanks to Amazon taking over. BUT they're still accepting manufacturer coupons. The best way to save at Whole Foods is to shop their sale prices and stack the manufacturer coupons! Whole Foods will not give overage for coupons valued higher than the item's price.
Click
HERE
to read about the Whole Foods Change.
Kid-Friendly
Most Whole Foods locations offer a complimentary Kid's Club (located at the Customer Service Desk) that provides FREE snacks to your kids – like popcorn, bananas, oranges, bottled water and more!

If you want to try before you buy, just ask and they will be happy to give you a sample.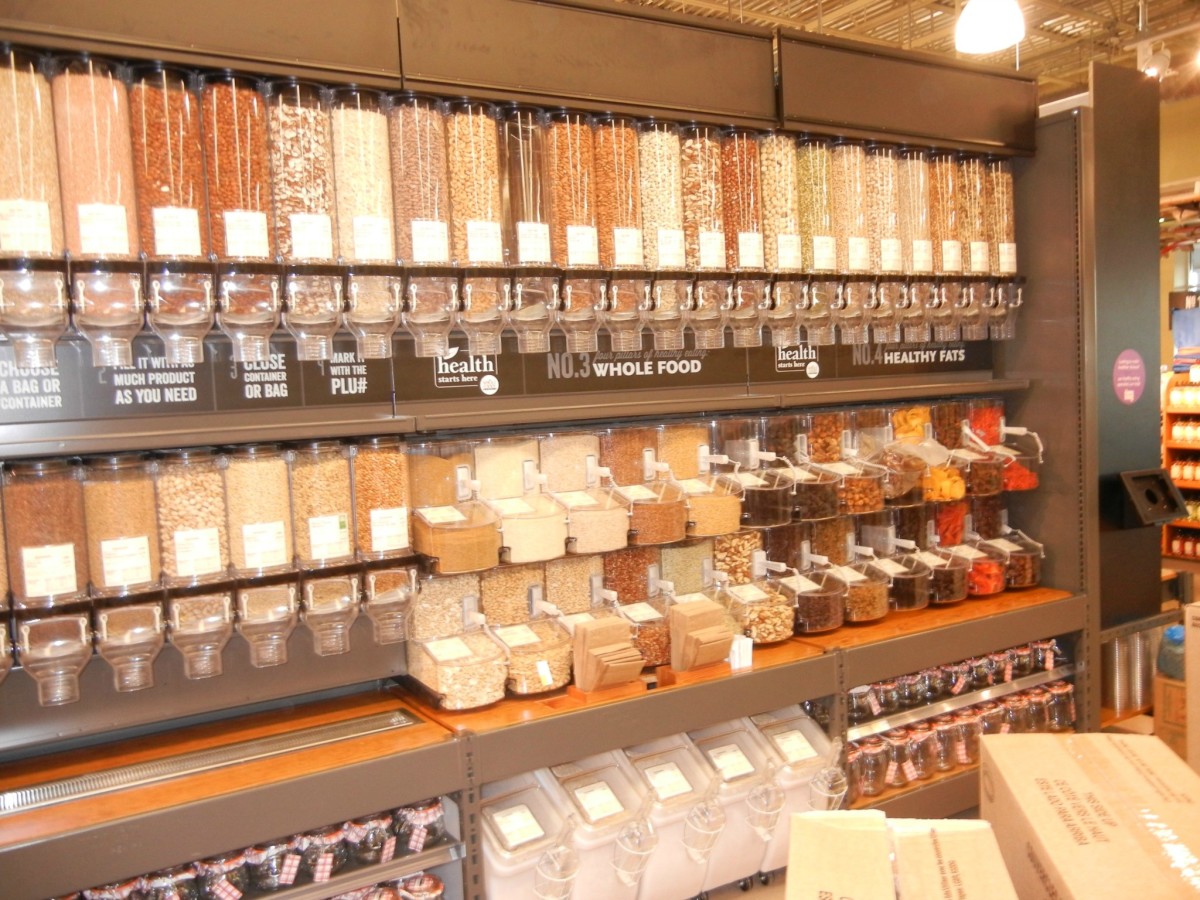 Buy in Bulk
Check out the Bulk Section if you are planning to purchase dried goods like beans, rice, flour and more. Purchase 15 pounds or more and you'll get a 10% off bulk discount.
Purchase a case of an item and get an automatic 10% off at checkout.
Wine More
Purchase 6 or more wines (including wines on sale!) and get an extra 10% off your wine purchase.

If you didn't know, Whole Foods has their own store brand of products called 365 Everyday Value.
Their generic (and tasty) brand is cheaper than your local grocery on average.

Reusable Bags

Bring your reusable bag and get 10¢ off your purchase - otherwise you'll have to spend $0.10 - $0.99 to purchase a bag if you forgot one!
Get link

Facebook

Twitter

Pinterest

Email

Other Apps