Get link

Facebook

Twitter

Pinterest

Email

Other Apps
In order to stockpile grocery and household items, you have to buy at the lowest price possible. And to do this, you need to know two things: Stock-Up Price and when to expect a stock-up price.
Here are my tips to stock up on things each month!
JANUARY: Oatmeal and snacks (ie: chips and soda)
January is National Oatmeal Month, so be on the lookout for coupons to combine with sales. I see chips like Pringles, Lay's or Tostitos for $1-2 because of the Super Bowl. Also, 2-liter Pepsi bottles for usually around $0.88 each.
Occasions: New Year's & Super Bowl
Specials: National Oatmeal Month
Watch for: After Christmas Clearance
Sales on:
Quaker Oatmeal
Diet foods
Special K
Yogurt
Granola Bars
Chips
Soda
Dips
Frozen Snacks & Wings
Quaker Instant Oatmeal 10 count: $1.50 per box
Chips (Pringles, Lay's, Tostitos): $0.75-$1.50 per bag
Pepsi or Coca-Cola 2 liter bottles: $0.75 per bottle
Clothing
Since the holidays have just passed, many retailers are having their semi-annual sales. Apparel deals dominate sales after the holidays.
Watches
A timeless gift, watches hit big sales this month as well.
Gym Memberships
As New Year's resolutions abound and the world collectively hits the gym to shed holiday pounds, you'd think gyms would hike their prices. Most gyms will sink their prices to gain your membership. Membership fees waived in January can save you up to $100.
Calendars
Calendars begin to go on sale towards the end of this month. Since many of them include a page for the first month of the following year, you can safely wait until the sales begin to purchase a new one.
FEBRUARY: Asian Essentials
Chinese New Year starts at the beginning of February and goes into March, so during this time, look for deals on items like soy sauce, teriyaki sauce, noodles, rice and more.
February is also National Canned Food Month. It's the end of the winter harvest season, so plenty of winter fruits and veggies will be on sale in various forms, from fresh to canned.
Occasions: Valentine's Day & Chinese New Year
Specials: National Hot Breakfast Month & National Canned Food Month
Watch for: After Valentine's Day Clearance
Sales on:
Hot Cereals
Frozen Waffles and Pancakes
Frozen Breakfast Sandwiches
Biscuits and Cinnamon Rolls
Syrup
Canned Fruits
Canned Vegetables
Canned Meats
Pie Fillings
Kikkoman Soy Sauce 10 oz: $0.50 per bottle
Ramen packages: $0.10 per package
TSA Tip: Live near an Asian supermarket? Get THE BEST deals without even having to wait for the deals to start.
With February comes Valentine's Day, and we tend to focus on flowers, candy, even jewelry while shopping.
Broadway Tickets
Broadways tickets often go on sale, as it is the off-season and prime buying time for the frugal consumer.
Tablets
Tablets, especially refurbished or resale ones, are often seriously marked down this month. President's Day sales and potential release of upgraded software are responsible for these sales.
Televisions
Take advantage of the huge markdowns and get the giant flat screen you've been wanting during President's Day.
Boats
As demand for water vehicles goes down, retailers drop their prices to entice new buyers.
Tax Software
Tax season is upon us, and therefore this sale hits at just the right time.
MARCH: Cereal and Cleaning supplies
March 7th is National Cereal Day, so look out for sales on cereal, and stack low prices with coupons. With Valentine's Day now over, stores with a surplus of chocolate leftover will begin to mark it down in an effort to rid the shelves before the Easter candy rush begins.


Occasions: St. Patrick's Day & March Madness
Specials: Frozen Food Month
Sales on:
Frozen Vegetables (Box and Bag)
Frozen Fruits
Frozen Meals
Ice Cream
Frozen Pizza
Frozen Snacks
Cleaning Supplies
Kellogg's cereal: $1.00 per box
General Mills cereal: $0.75 per box
Summer Camp
Now is the time to start planning and paying for kids' summer camps. Not only does this ensure your child's place in camp, but many camps offer early enrollment discounts.
Luggage
March is where it's at for sales on luggage. As new models hit the shelves, last year's inventory finds marked down prices, saving you a bundle.
Cleaning Supplies
As we sweep away the dreariness of winter to make room for fresh spring air, you'll probably need to make a few trips to the store for more supplies.
Perfume
During the Christmas and Valentine's rush, your favorite scents may have been nearly impossible to find. The demand for this popular gift item usually goes down in March.
-
APRIL: Eggs and Easter clearance
April is the month to stockpile small gifts and candies you can repurpose or use the rest of the year.
Occasions: Easter & Passover
Watch for: After Easter Clearance
Sales on:
Ham
Eggs
Butter
Organic Foods
Kosher Foods
Marshmallows
Coconut
Baking Mixes
Spices
Eggs: $0.99-$1.50 per dozen
Easter gifts and candy: 60% off retail price
Jewelry
With the major holidays behind us and Mother's Day still a month away, most retailers will offer major discounts in April.
Shoes
Shoe sales fall during winter, so retailers are motivated to offer sales during April.
Car Parts and Tires
April is National Car Care Month. Many parts stores, dealerships, and mechanics offer rock bottom prices in recognition.
Cruises
With the rainy season upon most popular European cruise destinations during this time, many people don't want to go, making cruise tickets cheaper than ever.
Cookware
As we enter wedding and graduation season, gift staples for these occasions begin to see a drop in prices.
Spring Apparel
Summer is almost upon us - so now is the best time to stock up.
Energy Efficient Appliances
If you're specifically looking for energy-efficient appliances, check out sales from appliance retailers around Earth Day (April 22nd) to see some discounts. The extra benefit of these appliances is the added savings you'll see on your electric bill!
Sunscreen
Sunscreen sales generally begin in April and last through August, so when you see a good deal, lather on the savings (and the SPF)!
In May there's a lot of produce in season, which means it'll be at lower prices than normal.
Occasions: Cinco de Mayo, Mother's Day & Memorial Day
Specials: National Barbeque Month
Sales on:
BBQ sauce
Condiments
Marinades
Salad Dressing
Pickles
Potato Chips
Dips
Grilling Meats
Hot Dogs
Salsa
Tortillas
Taco Seasoning
Picnic Supplies
Various fresh produce: 50% off retail price
Refrigerators
If your refrigerator is making strange noises and doesn't stay as cold, and you're positive it's learned to walk, good news -- new models come out in the summer, making May an excellent time to find bargains on last year's model.
Mattresses
Memorial Day is a great time to replace your mattress. New mattress models hit stores in June, motivating retailers to host sales on the old ones during this time.
Paper Products
With graduation parties, barbecues, and trips to the beach on the horizon, paper product are on sale! Pair the sales with coupons if you have any to save a bundle on these summer necessities.
Star Wars Merchandise
May 4th has become Star Wars Day. To honor this fan holiday, retailers mark down everything from the movies themselves to books to collectibles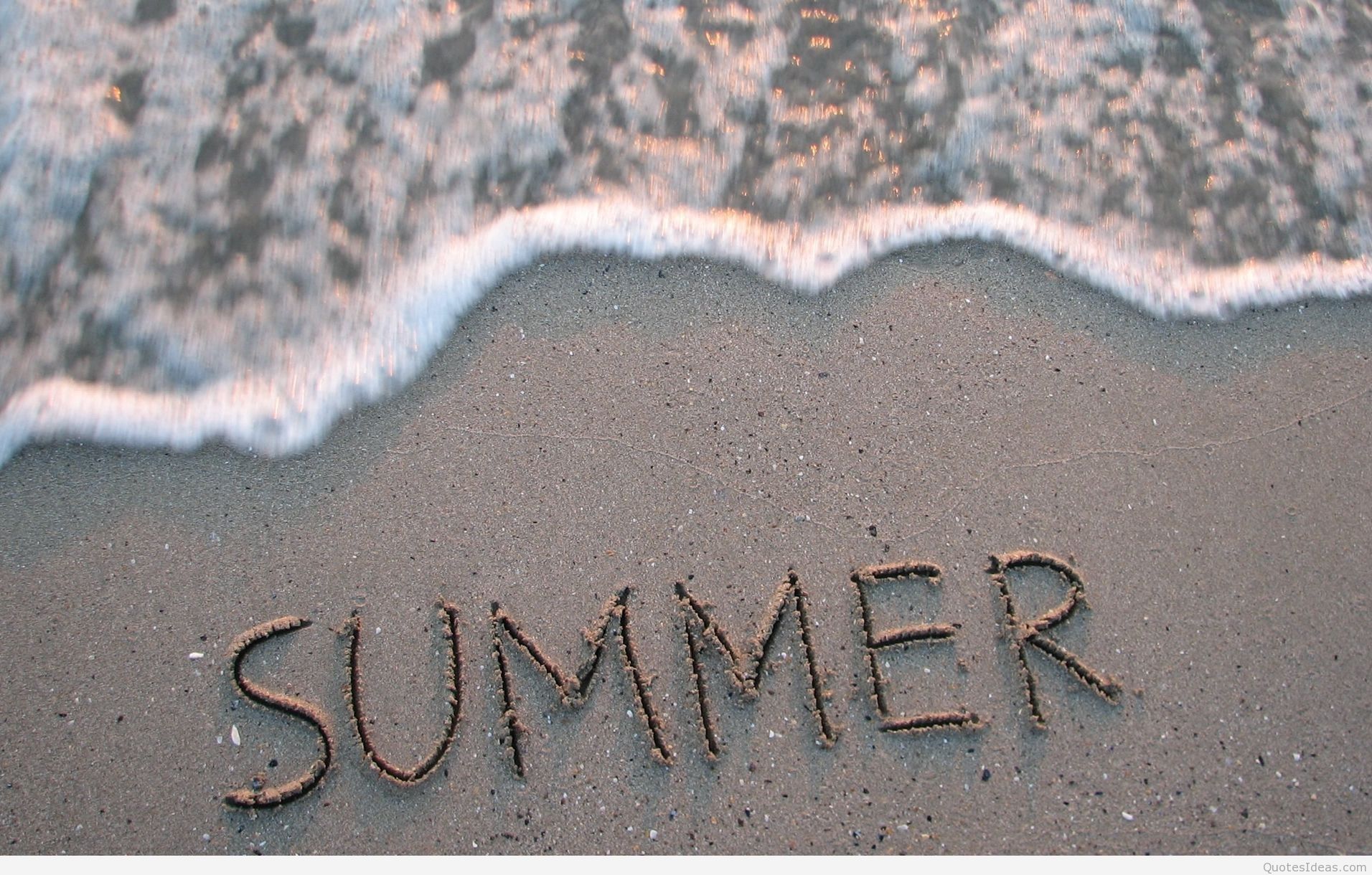 June is National Migraine and Headache Month, so it's an ideal time to stock your medicine cabinet with Tylenol, Aleve and Excedrin.
Aside from coupons and sales, one of the easiest ways to save on meds is through mail-in rebates. Look for them on manufacturer websites and in-store.
Specials: National Dairy Month
Sales on:
Milk
Cheese
Cream Cheese
Ice Cream
Yogurt
Butter
Whipped Cream / Cool Whip
Picnic Supplies
Hot Dogs
BBQ Sauce
Ketchup
Condiments
Potato Chips
Dips
Watermelon
Tomatoes
Generic Acetaminophen and Ibuprofen: 60% off retail price
Tylenol, Aleve, Excedrin: 40% off retail price
Dishware
June is considered the start of the wedding season. Dishware is a pretty traditional wedding gift, which makes sense given the cookware we had you buy for the same reason in April.
Lingerie
You'd think lingerie be on sale in February, but perhaps in keeping with all the honeymoons sure to follow the wedding season?
Tools
Just in time for Father's Day, tools are on sale now.
Movie Tickets
Summer Blockbusters have yet to hit and movie theaters are desperate for an audience.
Laptops
Making room for this year's models means last year's laptops are now on sale.
Dairy Products
June is National Dairy Month, so now is a good time to stock up on healthy sources of calcium.
JULY: Hot dogs, hamburger and buns
July is peak grilling season, so plan to score meat and buns when they're on sale, and load up your freezer.
Occasions: Fourth of July
Specials: National Hot Dog Month & National Ice Cream Month
Watch for: School Supply Sales
Sales on:
Blueberries
Watermelon
BBQ Sauce
Salad Dressing
Condiments
Grilling Meats
Hot Dogs
Baked Beans
Ice Cream
Picnic Supplies
Sunscreen
Aloe
First Aid Supplies
School Supplies
Hot dogs: $1.00-$1.50
Hamburger: $2.00 per lb.
Hot dog and hamburger buns: $1.00 per 8-pack
Furniture
Need a living room upgrade? July is a great time to purchase a new couch.
Home Decor
The best time to buy home decor is apparently now, as summer makes way for fall.
Air Conditioning
In response to the hot days of summer, retailers usually offer amazing discounts on air conditioning.
Video Games
Keep your eye out for major discounts on big name video games this month.
Grills
With grilling season nearing its end, it comes as no surprise that there's big sales on grills and grilling items this month.
Airfare
July seems to be a slow time for airports, so take advantage of their low ticket prices this month to plan your next getaway.
Once summer hits, August is the month to really get serious and stock up on school supplies.
If you're prepared to make multiple trips to the store, you can get enough school supplies for this year and next year, all while saving up to 70%. The trick is to take advantage of penny loss leaders. These are items stores like Office Depot or Staples sell for one penny, hoping you'll buy a lot more while you're there.
Occasions: Back to School
Watch for: Summer Clearance
Sales on:
Pudding Cups
Lunch Meat
Bread
Cereal
Waffles
Clorox
Purell
Zucchini
Corn
Tomatoes
Bell Peppers
Back to School Sales on Supplies
Snow Blowers
Snow blowers are cheapest several months before fall, with the best deals found on last year's model.
Office Furniture
As summer ends and families return to their school schedule, many professionals find an influx of clients and may feel the need to upgrade their office or lobby furniture.
Storage for Dorms
As new students fill the forms, they may find themselves lacking in storage space. Back to School sales to the rescue with great deals on storage bins, totes, and more.
Office Supplies
Now that you've upgraded your office furniture, it's time to invest in some updated office supplies.
Summer Apparel
With fall just around the corner, you can get rock-bottom discounts on summer styles as retailers aim to get their remaining inventory off the shelves.
SEPTEMBER: Grilling steaks & Wine
September is your last opportunity to save on grilling meats. Look for a Cartwheel offer from Target for a percentage off a meat purchase.
PLUS, you may not drink a glass every day, but it's nice to have a bottle on hand for surprise guests or a frugal date night.
Occasions: Labor Day
Specials: National Baby Safety Month & National Coupon Month
Sales on:
Cereal
Peanut Butter and Jelly
Capri Suns
Spaghetti Sauce
Campbell's Soups
Canned Goods
Apples
Beans
Back to School Supplies
Cartridge razors: $0.42 per shave or less
Disposable razors: $0.04 per shave or less
Steak: $5.99 per lb.
Razors
Schick, Bic and Gillette coupons abound, and you can stock up for at least six months when you stack coupons with a sale. When stocking up on razors, look for the price per shave to find out how much you're actually saving.
Textbooks
If you can hold off until September, now is an excellent time to find textbooks at cheap, affordable prices.
Bikes
Summer is the cycling season, so as it draws to a close, it's no surprise new models come out.
Cars
September has lots of car sales as dealerships get ready for next year's models.
Lawnmowers
Lawnmowers are often marked down at the start of fall as retailers feel the need to prepare for winter gear sales.
Smartphones
As new phones hit the shelves, phone dealers mark down old inventory.
October is National Seafood Month, so it's a great time to find a discount on expensive and rarely discounted items like shrimp, salmon, clams, oysters and more.
Occasions: Halloween
Specials: National Apple Month, National Pizza Month, National Pretzel Month & National Cookie Month
Sales on:
Kraft
Canned Pumpkin
Evaporated Milk
Chocolate Chips
Baking Items
Candy
Apples
Sweet Potatoes
Potatoes
Crackers
Shrimp, salmon, clams, oysters: 50% off retail price
Gardening Tools and Accessories
The end of the harvest season is the time to buy your new gardening tools and accessories.
Jeans
Having hit shelves back in August for Back to School, retailers are now marking down denims.
Patio Furniture
You may not get to use them long before winter strikes, but now is the time to buy patio and outdoor furniture.
Camping Gear
Just as outdoor furniture hits sales as the weather turns, so too does camping gear. Since not many camp during the winter, stores reduce prices to make room for other winter items.
Halloween Costume and Decor
Right before and after Halloween, stores drastically cut prices on leftover Halloween merchandise. If you can wait, you can get your favorite Halloween things for next to nothing.
Houses
Homeowners are desperate to sell before winter strikes, when new buyers are less likely to be looking, so many reduce the cost requested drastically.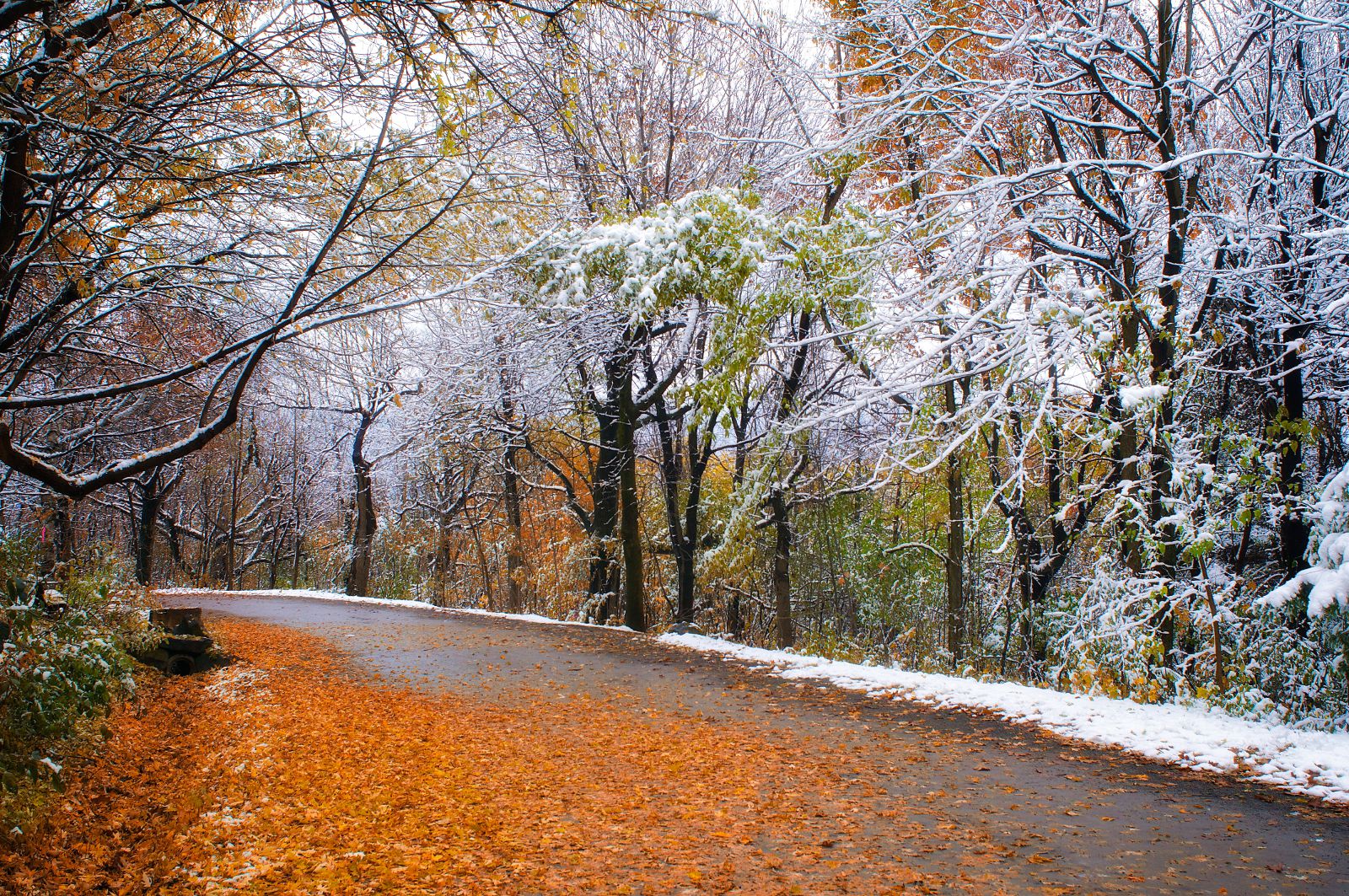 NOVEMBER: Turkey and all things Pumpkin spice
The best way to stock up on turkey is to shop stores that offer a free turkey with a purchase. To get a free turkey, you typically need to spend a couple hundred in groceries during the weeks of the turkey promotional period.
Also look for coupons on turkey brands like Jennie-O and Butterball that you can stack with a sale.
As the holidays approach and cookies, pies, and other sweets find their way nearly everywhere, stores mark down their flour, sugar, and other baking staples
If you're a fan of pumpkin spice, November is a good time to stock up on treats like creamer, pastries and more because it's not available the rest of the year.
Occasions: Thanksgiving
Watch for: Halloween Clearance
Sales on:
Crackers
Peanut Butter
Baking Items
Flour
Sugar
Canned Pumpkin
Gravy and Broth
Stove Top Stuffing
Dried Onions
Turkeys
Jello
Marshmallows
Frozen Pies
Canned Vegetables
Creamed Soups
Onions
Potatoes and Sweet Potatoes
Turkey: $0.80 per pound or less
Electronics
Black Friday and Cyber Monday bring incredible sales on just about everything, but the most anticipated might just be the electronics.
Formal Wear
With the wedding season over for now and prom season still a few months off, formal wear retailers are feeling the burn.
Movies
DVDs are often marked down to as little as a dollar, thanks to Black Friday!
Toys
Retailers like to maximize holiday business and mark down the year's hottest toys well before Thanksgiving.
DECEMBER: Baking supplies and Christmas clearance
Like November, baking supplies, like flour, sugar and cake mixes, are still discounted during the holiday season.
Watch for 50-75% savings on toys in late December.
Occasions: Christmas
Watch for: After Thanksgiving Clearance & After Christmas Clearance
Sales on:
Crackers
Soda
Ham
Flour
Sugar
Butter
Baking Mixes
Sweetened Condensed Milk
Soup
Sour Cream
Potatoes
Cool Whip
Frozen Potatoes
Flour: $1.25 per 5 lb. bag
Sugar: $1.00 per 4 lb. bag
Cake mixes: $0.50-$0.75 per box
Christmas clearance: 70-90% off retail price
Wrapping Paper
After Christmas sales will see prices of wrapping paper drop significantly, so you can stock up for next year.
Thrift Store Finds
Thrift stores are so overstocked, you're bound to find something you need, want, or can resell for a profit yourself.
Holiday Decor
As with wrapping paper, these sales won't start until after Christmas.
Plastic Storage Bins for Ornaments
If took advantage of the After Christmas sales and bought new ornaments and other decorations, you need new storage bins.
Am I missing anything? Please let me know in the comments below :)
Get link

Facebook

Twitter

Pinterest

Email

Other Apps