Get link

Facebook

Twitter

Pinterest

Email

Other Apps
I enjoy shopping at ALDI. A brand new store just opened down the street from my home. I go weekly and always find the best deals! Even though they do not accept coupons, it is still a thrifty shopper's paradise — especially if you know where to look.
Here are some tips to saving money at ALDI:
1. Visit the ALDI Finds section on Wednesdays and Sundays for deep discounts.
ALDI's Finds section has low-priced items that sell fast — from bath mats to kitchen goods, and even clothing.
The best time to shop this section is either Wednesday or Sunday morning, depending on your store — that's right after they restock the section. Be quick as items sell out fast.
2. ALDI doesn't use coupons.
They may have regional or grand opening coupons (found in the weekly ads ONLY), but don't hold your breath.
3. BYOB
ALDI charges $0.05 to $0.10 a bag. Always bring your reusable bags — it's free and environmentally friendly!
The cashier scans your items and put them back in the cart, so be prepared to bag your own items as well.
4. Save up to 57% on meat every Wednesday.
ALDI chicken breast: $1.49/lb. (57% savings over Walmart's $3.53/lb.)
ALDI certified sustainable wild-caught salmon: $3.79/lb. (14% savings over Walmart's $4.39/lb.)
ALDI pork shoulder roast: $2.49/lb. (23% savings over Walmart's $3.24/lb.)
ALDI tilapia fillets: $2.50/lb. (28% savings over Walmart's $3.48/lb.)
5. Bring a quarter so you can use a shopping cart.
You have to give ALDI a quarter to use a shopping cart, but once you return it, you'll get it back.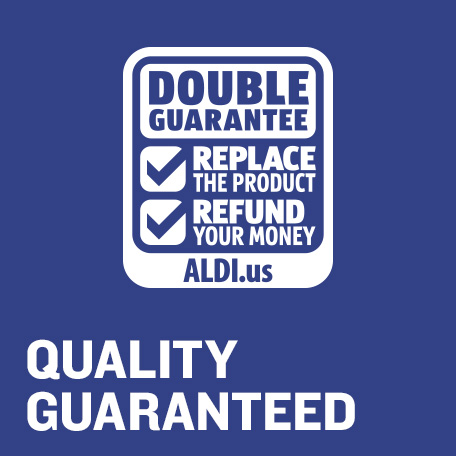 6. ALDI will refund AND replace any store-branded product you aren't happy with.

Yes, they do BOTH. ALDI's amazing "Twice as Nice Guarantee" gives you a refund and a replacement for any ALDI-branded product you didn't like.
Exceptions include non-food items in the ALDI Finds section and alcohol.
7. Buy nearly expired bakery items to save up to 50%.
ALDI starts to discount baked goods 5 days before they expire. Look for 50% off markdowns in the bakery 2 days before the expiration date.
8. NO rewards/loyalty programs and NO price-matching.
At ALDI, what you see is what you get.

9. Seasonal products for up to 30% less than Target.
10. Clearance items.
Keep an eye out on unadvertised deals on last season's products in the store's clearance bins or sprinkled in various departments around the store.
11. Avoid personal care items at ALDI.
ALDI has great deals, but when it to personal care products, Amazon and other stores easily beat them.
12. The lowest prices on diapers!
ALDI's Little Journey diapers and wipes are both hypo-allergenic and super cheap!
ALDI's Little Journey diapers: $12.49/70 pack ($0.18/diaper)
Walmart Huggies diapers: $19.47/80 pack ($0.25/diaper)
ALDI's Little Journey wipes: $3.49/216 pack ($0.016/wipe)
Walmart Huggies Simply Clean wipes: $5.97/192 pack ($0.04/wipe)
13. $2.89 for a bottle of wine!
Some ALDI stores have alcohol, some don't. But if yours does, wine is priced as low as $2.89 a bottle!
14. Name brands are rare.
But when ALDI has them, they're 20-40% cheaper.
15. ALDI has the lowest prices on produce BUT proceed with caution.
Customer reviews are mixed on the overall quality and shelf life of fruits and vegetables. But if you're lucky, you'll be able to save a ton.
16. ALDI offers gluten-free food.
ALDI's brand for gluten-free food, Live G-Free, beats even Trader Joe's.
Gluten-free whole grain bread: ALDI $0.33/oz., Trader Joe's $0.37/oz.
Gluten-free pancake mix: ALDI $0.17/oz., Walmart $0.28/oz.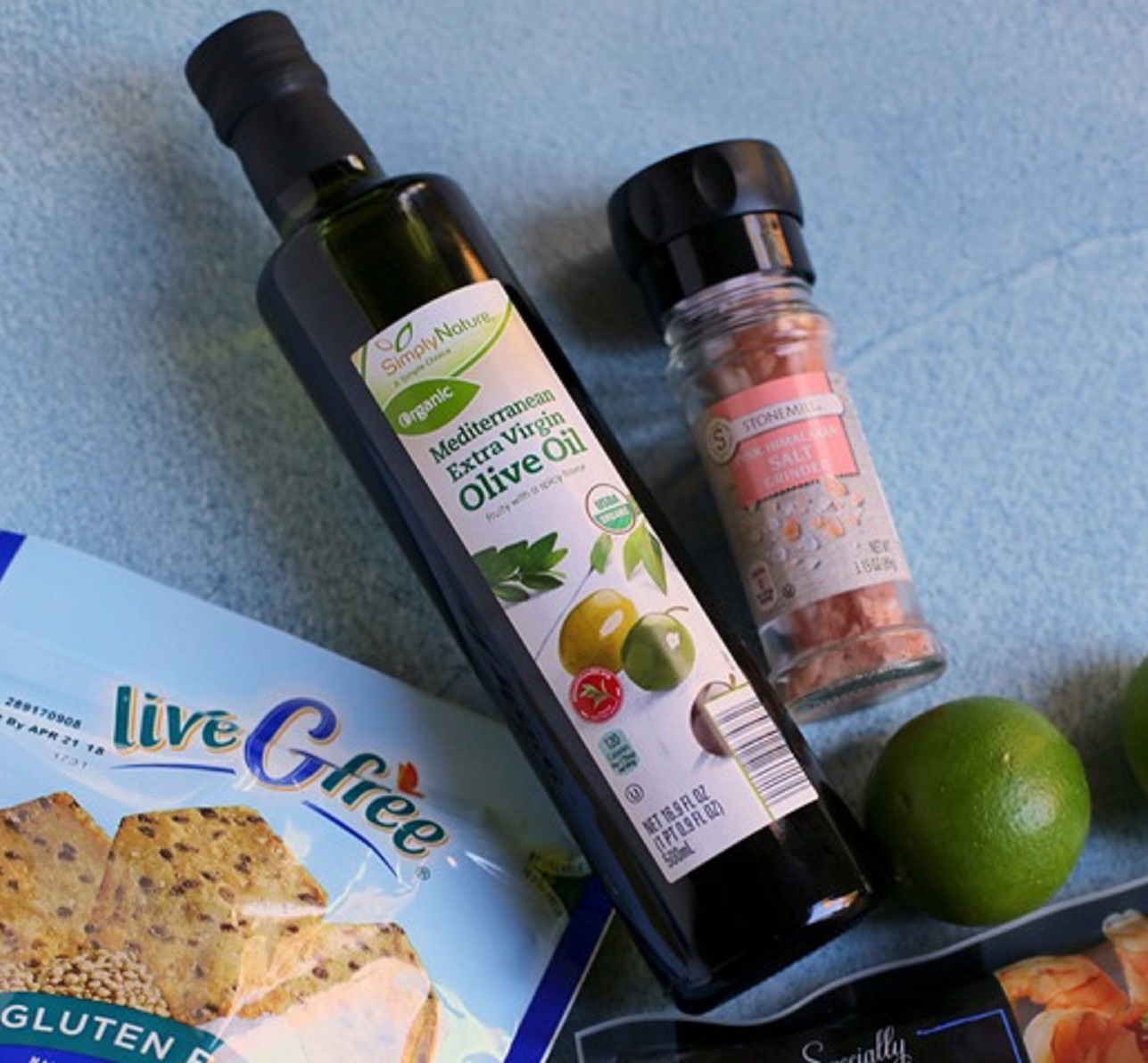 17. Save up to 56% WYB salt & olive oil.
Salt and Olive Oil is a must have - especially at ALDI prices.
Iodized table salt: Target $0.034/oz., ALDI $0.015/oz. (56% savings)
Extra-virgin olive oil: Walmart $0.28/fl oz., ALDI $0.24/fl oz. (14% savings)
18. Your ALDI gift card won't work at Trader Joe's.
The two stores are owned by brothers, but other than that, there's no connection between them.
19. No late-night shopping.
The stores have shorter hours, usually from 9 a.m. to 8 p.m to save on costs. Head in early if you wanna beat the rush.
Get link

Facebook

Twitter

Pinterest

Email

Other Apps