Get link

Facebook

Twitter

Pinterest

Email

Other Apps
Peanut butter is a versatile food that's both tasty and healthy. You can enjoy it as a snack or meal. Slather organic peanut butter on crackers, banana, or celery, and you've got an easy, inexpensive, and healthy snack for your little peanut. No matter how you spread it, peanut butter is delightful, and it can be a staple of any healthy diet.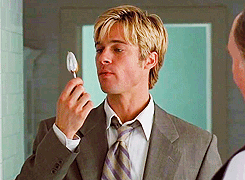 But for many children, peanut butter is a dangerous ingredient to be avoided at all costs.
Peanuts are one of the 8 top allergenic foods that account for 90% of all allergic reactions in the US, and is the country's leading cause of food allergy-related death. About 3 million people in the United States are allergic to peanuts and tree nuts. Fortunately recent research found that early exposure to peanuts could significantly decrease the chances of your baby developing a nut allergy.
If you want to introduce your baby to peanut butter, but you're nervous about allergies, read on for my tips, ad tricks.
IF YOUR INFANT - HAS SEVERE ECZEMA, EGG ALLERGY OR BOTH:
The National Institute of Allergy and Infectious Diseases (NIAD) recommends talking to your pediatrician before giving them any peanut foods. Your healthcare provider might want to do an allergy test or introduce baby-friendly peanut foods under medical supervision. Once cleared, infants should start eating peanut foods around 4-6 months of age and should continue to consume them regularly - about 2g of peanut protein, three times a week.
IF YOUR INFANT - HAS MILD TO MODERATE ECZEMA:
The National Institute of Allergy and Infectious Diseases (NIAD) recommends feeding small amounts of baby-friendly peanut foods (ie: peanut powder) three times a week starting around 6 months old. It is not necessary for parents of infants to have an in-office evaluation by a pediatrician in advance of introducing peanut foods.
IF YOUR INFANT - HAS NO ECZEMA OR FOOD ALLERGY:
The National Institute of Allergy and Infectious Diseases (NIAD) recommends introducing foods that contain peanuts together with other solid foods as often as you would like and in accordance with family preferences and cultural practices.
Peanut allergies, which usually develop in childhood, can be lifelong. If you do outgrow a peanut allergy, there's still a chance it may return.
ALLERGIC REACTIONS:
Food allergy reactions can range from mild to severe. They can also happen shortly after the food is consumed. Normally, your child will experience an allergic reaction in one location of their body. But if your child suffers from anaphylaxis, a serious, life-threatening allergic reaction caused by foods like peanuts, they will experience multiple symptoms at once. Anaphylaxis requires immediate medical attention in the nearest emergency room.
There are several ways to spot a food allergy -

You child might experience:
hives (red spots that mimic mosquito bites)
sneezing and/or wheezing
breathing problems
swelling
itchy rashes
throat tightness
swelling
nausea
vomiting
diarrhea
pale skin
circulation symptoms
lightheadedness
loss of consciousness
WAYS TO INTRODUCE PEANUT GOODS TO YOUR INFANT:
Avoid buying chunky peanut butter and serving actual peanuts. Both of these can cause your little one to choke.
1. Mix 2 tsp of peanut butter with 2-3 tsp hot water, breat milk or formula . Allow to cool before serving. This will help to thin out the peanut butter.
2. Mix 2 tsp of peanut butter into 2-3 tbsp or infant cereal, yogurt, pureed chicken or tofu!
3. Mix 2 tsp of powdered peanut butter into 2 tbsp of previously tolerated pureed fruits or vegetables.
5.
Teething Biscuits
is a tasty and organic way to help your baby use their new chompers - Another one of Everly's favorite.
The recommended way to introduct baby-friendly peanut foods depends on each child's individual risk factors. Peanut foods should be introduced according to NIAID guidelines after they've already started other solid foods. Whole nuts should not be given any children under 5 years of age. Peanut butter directly from a spoor or in dollops should not be given to children less than 4 years of age.
And please not, this content is not intended to be a substitute for professional medical advice., diagnosis or treatment. Always seek the advice of your pediatrician.

Get link

Facebook

Twitter

Pinterest

Email

Other Apps