A few years ago, I made a video on What to Bring/Carry Around SDCC. This year, I wanted to share with you what to actually
PACK
to Comic Con, just in case you're coming from out of town. California isn't the cheapest place to buy small necessities ...so save your $$$ for the convention.
CLOTHES
Simple enough, yes?!
Be sure to bring a light jacket as well (it may be July in San Diego, but it can get cold late at night/early morning, as well as inside the panel rooms). If you're not cosplaying, wear a really good pair of walking shoes (that's already broken in), and comfortable socks. If you're cosplaying, invest in some insoles.



BACKPACK/CROSSBODY BAG


No changes since last time :) Bring a bag that won't strain your back or shoulder. The longer you're inside the Exhibit Hall, the more items you'll buy, and the more bags you'll have to carry around. Luggages AND baby strollers are prohibited inside the Exhibit Hall, but (of course) it hasn't stopped anyone from bringing them in.

You'll also get a lot of free tote bags from different vendors, but they're not the best quality, and can fall apart under the strain.






TOILETRIES


For the love of Buddha, DO NOT FORGET YOUR DEODORANT - and carry it around with you at all times. It's extremely disgusting to walk around and smell B.O.

Other toiletries includes, but is not limited to: Toothbrush and toothpaste, hand wipes/hand sanitizer, make-up, straighteners, blow dryers (hotels usually only have one, and if there are multiple people in your room, it can be an issue), hairspray, razors, and more.


PORTABLE CHARGERS
Lines get boring fast, so odds are you'll be using your phone/tablet and running down the battery a lot. Zac and I recommend bringing at least 2 portable chargers (esp if you're waiting outside and have no outlets - we have cameras, phones, and tablets to charge so this item is worth the splurge.
And bring a
power strip for your room as well.
If there are multiple people in your room, odds are you'll all be trying to charge your camera, external chargers, and phones — all at the same time.
CAMERA
Have a good camera. Your phone may or may not takes decent photos — but odds are it won't zoom in with crystal clear clarity. Be sure to bring extra SD cards, and extra battery (either rechargeable or of the AA/AAA variety) for your camera.
FOOD
You can go to Ralph's downtown or even Target in Mission Valley (next to Fashion Valley - esp if you're staying around Hotel Circle) if you plan on snacking. Buying a pack of bottled water for your entire room is also a great option. Restaurants in Gaslamp are not cheap - but it (might) pay to dine next to a celebrity, if you're lucky enough.
If my past experiences, it get so busy during the convention, Zac and I forget to eat. Yes it's bad, but you're so hyped up during this time who has time to eat? Once we leave downtown, we eat around Old Town where tacos are only $1!
SDCC is the place to meet tons of celebrities. Bring your sketch book or note pad and have them sign it :) You'll save money on having to buy their photo.
OR if you have a favorite artist that'll be in the Artist Alley, have them draw a picture for you in the sketch book! :) You won't have to worry about your new print getting squished in your bag.
SUNGLASSES/SUNSCREEN/UMBRELLA
If you'll be waiting in line outside Hall H, or walking around Downtown SD, don't forget your sunglasses, sunscreen, and umbrella. You don't need to bring home any form of Skin Cancer as well.
If you want to kill 2 birds with 1 stone - buy a Moisturizer WITH SPF in it as well.
Packing for the convention is a bit like a giant game of tetris – so think about it strategically.
I also discovered this adorable cartoon online - on how to pack: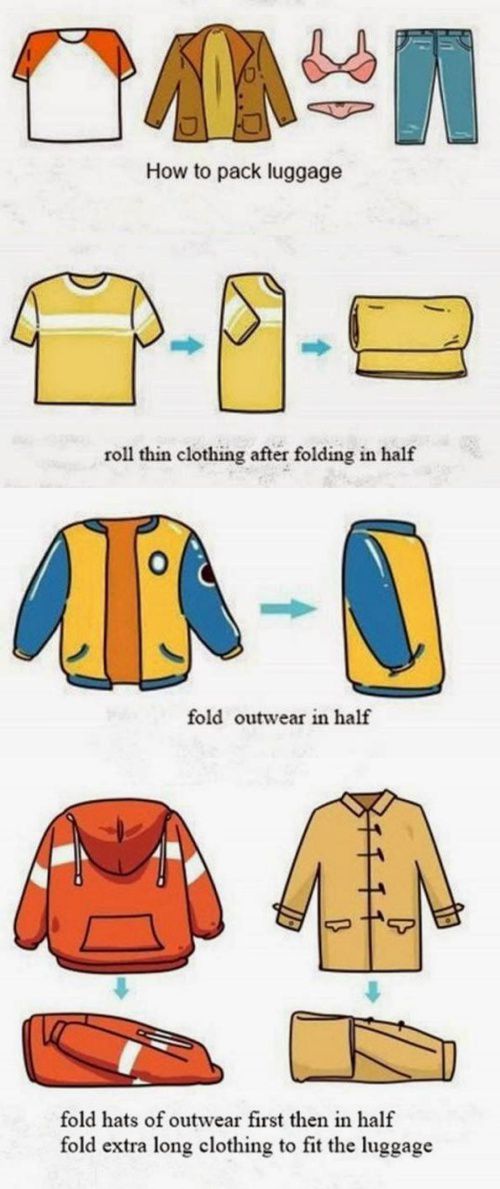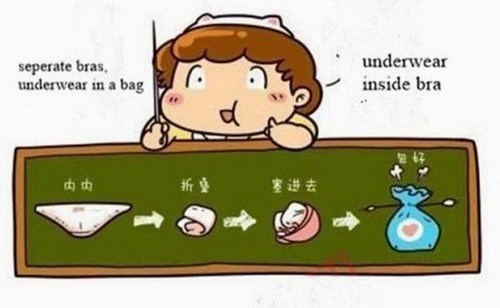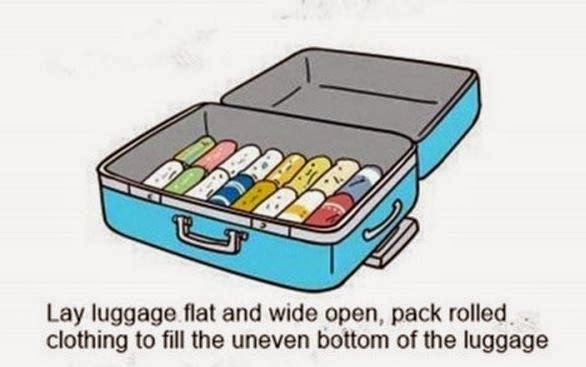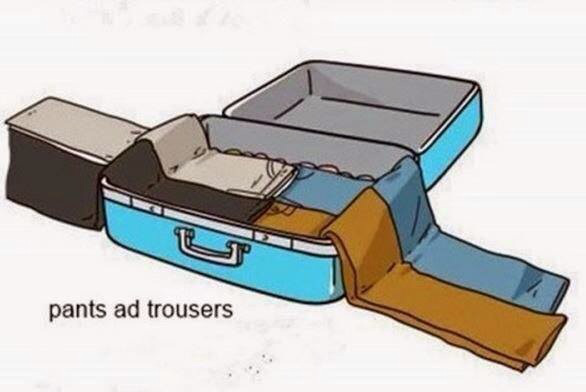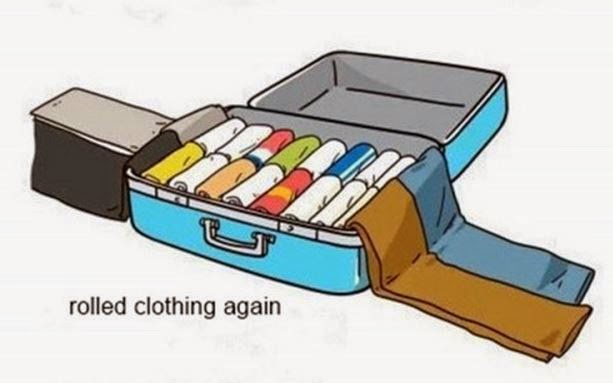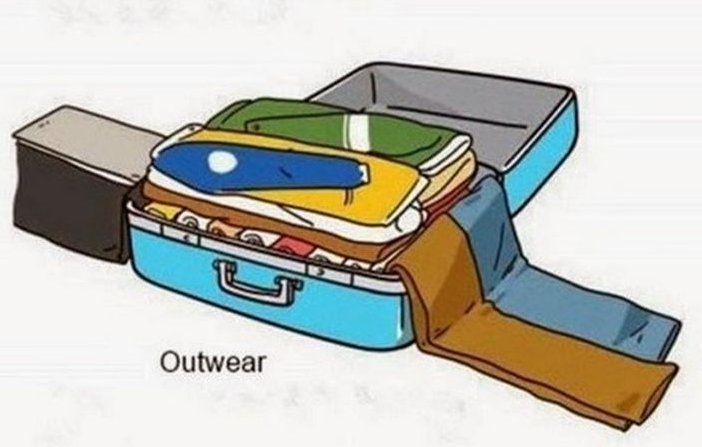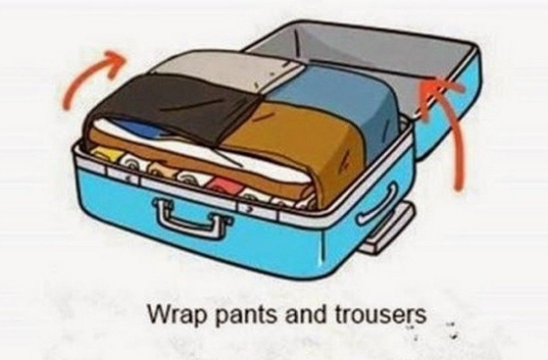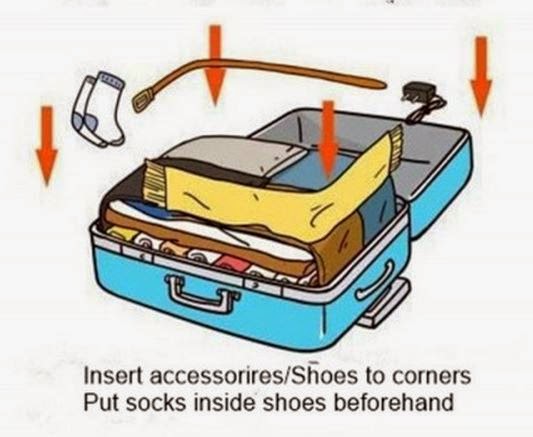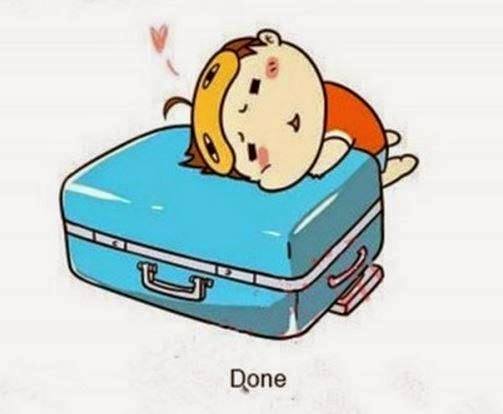 EXCLUSIVES
Bring an extra luggage. If you're driving home, it's best to keep all your exclusives in a separate luggage - especially if you want them in Mint condition.
Flying home? It's best to ship them back home. OR just bring an extra luggage bag with extra packing supplies (bubble wrap & tape). Remember that each individual airline has their own rules, regulations, and fees — so it's also important to figure that out ahead of time, or it can quickly add up.
Click HERE to view SDCC 2016's List of Exclusives!