Get link

Facebook

Twitter

Pinterest

Email

Other Apps
The Saving Asian is here to answer all your questions about how to shop at CVS/Pharmacy :)
Extra Care ;
Your Store Loyalty Card
It's FREE to sign up in stores. This is your KEY to saving $$$ at CVS/Pharmacy.
It also allows you to score all the sale prices and promotional Extra Care Buck offers!
Extra Care Bucks ;
CVS Cash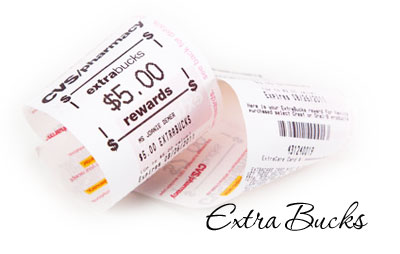 You will notice in the weekly CVS ad if you will be receiving ECB on the purchased item; it will print at the end of your receipt in a form of a coupon.

You will also earn 2% cash back in the form of Extra Care Bucks on every purchase in-store and online. Every three months these Extra Bucks will print out at the end of your receipt. You can also earn one Extra Care buck for every two prescriptions purchased in-store or online.

You are allowed to use ECB's on almost everything in the store EXCEPT prescriptions, alcohol, gift cards, lottery, money orders, stamps, and prepaid cards.

Also, whenever you sign up for the CVS Beauty Club and spend $50 on qualifying beauty purchases, you'll automatically receive a FREE $5 ExtraBucks after checkout! You'll also receive a 10% off Beauty Shopping pass after enrollment, a $3 ExtraBuck on your Birthday, exclusive coupons, and more!
"Roll" ECB's ;
Use ECB's that will give you ECB's back
Once you start getting the hang of CVS, you'll be able to "roll" your Extra Care Bucks and start to profit from all the deals!
Example:
Transaction 1:
Buy (1) Huggies . $8.99 - Get $3 ECB
Pay $8.99
Get $3 ECB
$5.99 for Huggies (after ECB)
Transaction 2:
Buy (2) Doritos for $4 - Get $2 ECB
Use $3 ECB (from Huggies transaction)
Pay $1 out of pocket; Get $2 ECB


$1.00 Moneymaker
Extra Care Coupons ;
CVS Coupon
Have you ever noticed the tall red machine when you walk into CVS? That's where you go to get your CVS coupons - other than through e-mails.

What's the best thing about using CVS coupons? It can be "stacked" meaning you can use one CVS coupon and one Manufacturer coupon for the item being purchased. DOUBLE the savings :)





When using ECB at checkout, make sure your total is over the ECB amount.
You will not get cash back.

Example:

You have a $10 ECB but your purchase is only $8, you will not get back the $2 in ECB.
It dies and goes to ECB heaven.
CVS Coupon Policy ;
Click HERE to print out the Coupon Policy

1 Manufacturer & 1 CVS Coupon allowed per item.
B1G1 Offers: You are allowed to use a B1G1 FREE Manufacturer's coupon to get both for FREE or you can use (2) $ off coupons.
Reserve the right to limit quantities.
Does NOT accept competitors coupons or match competitors sale prices.
CVS Advisor Panel ;
Free Extrabucks!!!
Be sure to sign up for their FREE program called the CVS Advisor Panel.

Just sign up to become a member of this panel and CVS will email you online surveys and research studies throughout the year to gather your input about CVS stores, products and services.
Complete the surveys and you will snag printable CVS ExtraBucks typically valued from $5 to $15!
Customer Service Hotline ;
Problems, Suggestions or Comments?!
If you have an issue with a cashier, ask to speak with the store manager. If you are unable to resolve the issue with the manager, note the manager's name and the time the incident occurred and then call Customer Service.
The phone number is 1-800-SHOP-CVS or 1-800-746-7287 or send an email.
Get link

Facebook

Twitter

Pinterest

Email

Other Apps