Get link

Facebook

Twitter

Pinterest

Email

Other Apps
Today's Saving Tip: Save $$$ on Make-Up!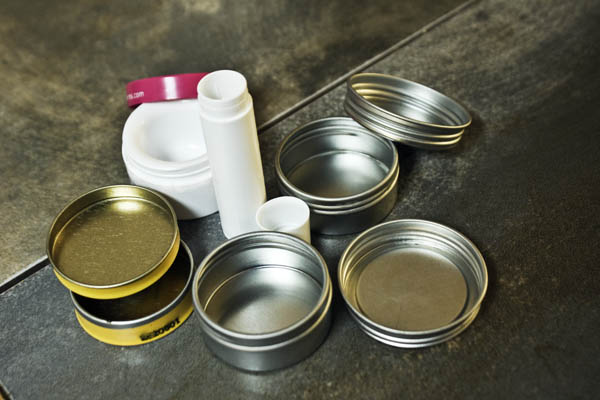 1. You can recycle old MAC, Kiehl's, and Lush containers to get FREE products in return.

Check out each store's policy for details:
MAC
/
KIEHL'S
/
LUSH
.
2. Did you know... Johnson's No More Tears Baby Shampoo makes a great (and cheap!) makeup remover?
UNLESS you coupon - you can score some makeup removers for FREE - Under $1.
My Physician's Assistant recommends Almay Makeup Remover Wipes for those that have sensitive skin - and the fact that it's also hypoallergenic :)
3. Makeup stores like Ulta and Sephora put the most expensive products at eye-level.
Look below eye-level for things that might be the same quality but cost a lot less.
4. Re-use old brushes from more expensive brands in new bottles of cheaper mascara.
The brush is often what you're paying more for, so reusing can save you a lot of money. Just rinse your brush in hot water to get rid of clumps and you're ready to go.
5. If you buy online at Sephora.com, Ulta.com or Beauty.com, you get FREE samples.

Who doesn't love FREE samples? :) And the best thing about shopping online is getting cash back through eBates!
6. Before buying a whole bottle of perfume, ask the store for a few sample sizes.
You'll want to try it out for a couple of days to make sure you don't get tired of it before you invest. Almost all stores are happy to give you trial vials.



Any department stores or Sephora will give you samples - not just perfume, but ALSO liquid foundation or skincare products as well! - anything liquid (except for lip gloss) you can basically get FREE samples of it.

Also, when you can get ANY sample in the store for FREE, there's really no reason to spend $15 on travel-size products.




7. Cut open bottles to get all the product you might be missing otherwise.



8. Lots of websites list the cheaper versions, or dupes, of high end products.
Websites like
this
and
this
catalog every color and brand meticulously so you know which cheaper brands are the same shade and consistency, saving you big bucks.
9. Buy off-season shades to save cash.
Most brands rack up the prices of certain colors that are "in-season," (bright colors in the Summer, pastels in the Spring, jewels and nude-tones in the Fall) even if they carry those shades year-round. Stock up on the colors you like in the off season to avoid markup.
10. Pumping the wand traps air inside and makes the mascara dry out faster.
Instead, spin the brush to get rid of clumps.
11. Discount stores like TJMaxx and Nordstrom Rack often have high-end products for a lot less.
Just be sure to check the expiration date before purchase.
12. If you get a product home and don't like it, just take it back!
Almost all makeup stores and drugstores accept gently used makeup returns. Don't be embarrassed by this! Don't waste your money on something that you used only a little bit of. Some retailers do requrie you have a receipt for any returns.

If you're still too embarrassed, pass it along (or trade) to a family or friend.
Get link

Facebook

Twitter

Pinterest

Email

Other Apps