Get link

Facebook

Twitter

Pinterest

Email

Other Apps
Zac and I have been fortunate enough to travel to many places. And during those times, I HATED having to pay those extra (sometimes hidden) fees. Unfortunately, the fees you need to watch out for will typically change from stay to stay, since fees are a competitive price point hotels often use to lure customers away from competitors. But if I'm paying, I want to pay as little as possible, which means I always try to scout out extra fees before I even book our stay.
Depending on where you're traveling there are a variety of fees that could ratchet up the price of your hotel room. Knowing what they are is the first step to avoiding them.

Before you book your accommodation get a good handle on what your actual costs will be. The advertised price of a room can end up being much more if any of the following fees and policies are applied:

City hotel room tax (this can be as high as 20%)

State tax.

Parking fees

WiFi charges

Telephone charges for local and long-distance calls

Bottled water on your bedside table (unless it says complimentary, it's not)

Spa or resort fees (you'll pay for them even if you don't use the services)

Towels at the pool.

Early check-in or late checkout charges

Cancellation fees

Energy surcharges

Automatic gratuities. These are not a problem unless you tip directly as well.

Baggage and storage fees

Minibar treats




Knowing the actual cost of accommodation can make the difference in where your stay and between traveling within your budget and returning with credit card bills to pay. Some online booking sites don't give you the details on additional fees. It's worth calling the hotel directly to see what other charges you can expect and what you might be able to get waived. If it's out of line with your budget, find another place to stay.




If the hotel offers any kind of customer loyalty program, I always ask about joining. Many times you can get certain fees, like Wi-Fi or valet, waived just by waving around your loyalty card. You can also accrue points towards future, free stays at the hotel. If your hotel doesn't have a loyalty program, watch out for these oh-so-common fees you should NEVER pay.
1. Wi-Fi
High-end hotels are especially bad about advertising free Wi-Fi and mentioning only in the fine print that this perk is offered in lobby or hotel bar/coffeeshop areas only. But if you're being asked to pay $13 in your room and it's free in the lobby, why not just go to the lobby if you need to get online? You'll save and still be able to surf freely!
Want to watch movies or a tv show but don't have Wi-fi to watch Netflix? Bring your own DVDs to watch! Some hotels have DVDs, VHS and Board Games for you to borrow :)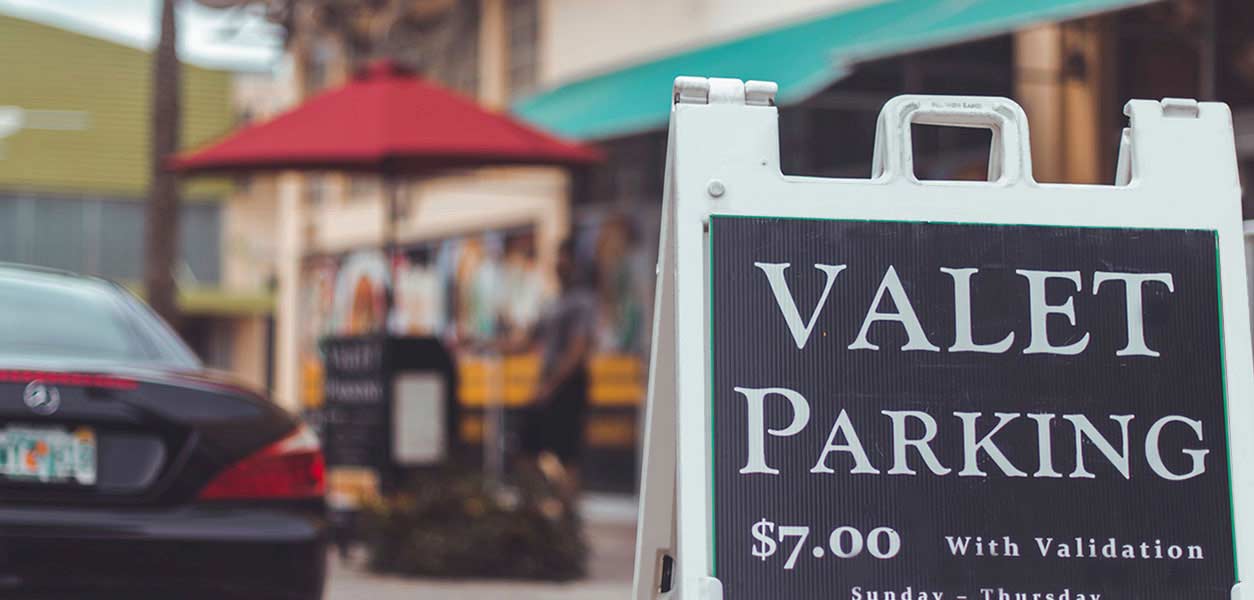 2. Parking
Valet is nearly always going to be the most expensive option (unless your customer loyalty membership covers this fee). Find out about self-park options—preferably before you book your room. Also be attentive to any options to park for free on the street or in a nearby lot—before leaving your car, just be sure they don't tow!
TSA TIP: When you book directly through the hotels wesbite, some offer deals on parking.
3. Mini-bar, mini-fridge and in-room safe
If you get back and are parched, you might spy that large bottle of fresh, cool, spring water just innocently sitting on the counter in your hotel bathroom. But don't drink until you check the little hanging tag around its neck—I've seen bottled water go for $5 or more in high-end hotels! Same goes for those tasty snacks and beverages in the mini-bar and for the so-called "safer storage option" of the in-room safe. If you're really worried, take it with you or better still, leave it at home.


If you suspect you'll be hungry or thirsty while in-room, check out the hotel vending machines. While still pricey, they won't charge you half of what you'll pay for the convenience of snacking without having to leave your room. Or better yet... bring your own food and drinks! We always bring enough food just to snack on. If our hotel room has a kitchen, then we are loading up everything to make a nice home cooked meal :)
4. Extra guest fees
These fees often cite the need to bring in an extra bed or a rollaway sofa bed to accommodate an extra guest. But they're really just a paper-thin excuse to charge you more because someone might actually sleep on that second queen-sized bed in your "single" room. So just say no. Experts advise that you can get this fee removed with just a gentle reminder to hotel management of your "free speech" right to post a bad review of the hotel…or to exercise your option to stay elsewhere from now on.
5. Gratuities
Yes, service personnel depend on gratuities for part of their livelihood. Some hotels will automatically add tip to room service and room-stay bills (to cover the cost of delivery, maid service, etc.). You can contest these charges if you like, but whatever you do, make sure you don't pay them twice!
6. Fitness center
While it used to be standard protocol to offer a fitness center membership for free to any paying hotel guest, those days are long gone. Here's another place where joining the free customer loyalty club can often come to your rescue—or just bring your jogging shoes and take a walk or run outside.
7. Early or late cancellation and other fees
Finally, if you want to check in early, stay later than your room permits or do anything that falls outside the black-and-white lines of the hotel's posted (or not posted) guidelines, you can expect an attempt to charge you. Before taking advantage of any of these options, ask how much they cost. Unless you're in a bind for some reason, free is the only acceptable answer here. Cancellation fees are another matter. The hotel will nearly always reserve the right to charge you a fee if you cancel at the last minute (typically within 24 to 48 hours) and will also usually disclose this fee at the time you book your stay.
In addition to looking for extra charges consider what's free when you're deciding where to book.

Some hotels offer:
Free breakfast (usually continental)
Free shuttle service to the airport or shopping
The Saving Asian Travel Tips
Two things I look for when booking a trip: All Inclusive & No Resort Fees Hotel. It IS possible. You just have to spend some time researching. If all else fails, try AirBnB.
To my Comic Con friends: I hope this post helps when it comes to booking your room: stay away from downtown! I knows its convenient but not worth it if you're only to stay in that room 8 hours a day. Save yourself (up to) $200/day by staying a few miles away and hopping on the free shuttle service the convention center offers :)
Get link

Facebook

Twitter

Pinterest

Email

Other Apps